Visit Your Winnipeg Optometrist for Management of Ocular Diseases
Ocular diseases are diseases of the eye that affect vision and/or components of the eye (retina, optic nerve, macula, etc). Treatment of ocular diseases by your Winnipeg eye doctor includes corrective lenses, prescribing special eye drops, performing minimally invasive procedures and using state-of-the-art optical equipment to detect even the smallest change in the progression of an ocular disease.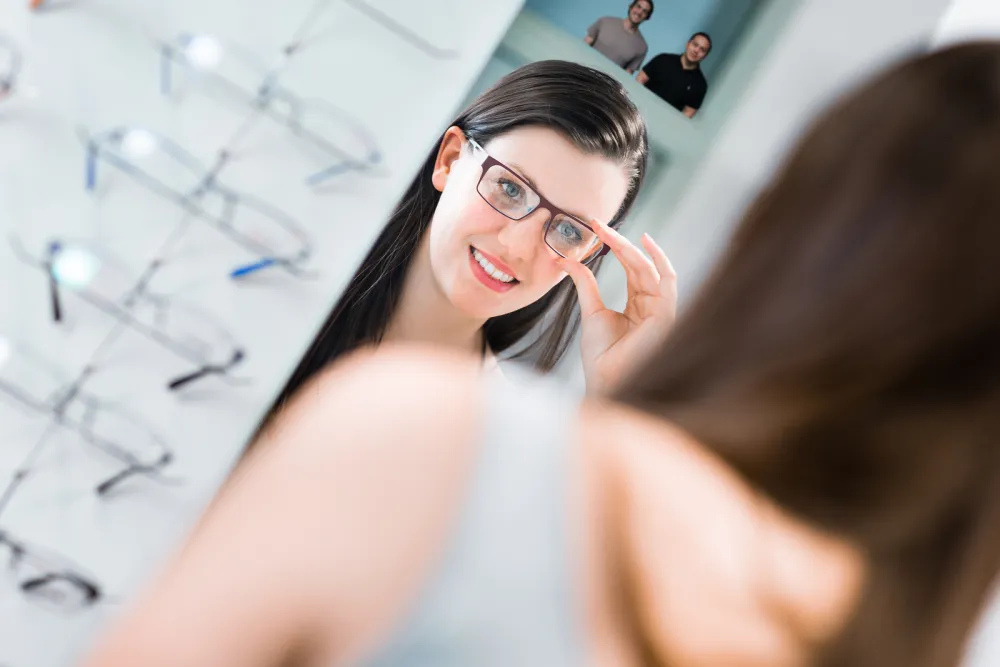 How Your Eye Doctor in Winnepeg Manages Ocular Diseases
Glaucoma
Glaucoma causes optic nerve damage as pressure inside the eye exceeds normal levels. Although glaucoma is not reversible, it can be managed with eye drops formulated to reduce pressure and relieve optic nerve inflammation. The majority of glaucoma patients respond well to eye drops. In some cases, a laser trabeculoplasty or filtration surgical procedure may be needed to decrease pressure within the eye.
Diabetic Eye Disease
Mild to moderate diabetic retinopathy treatment involves close monitoring of your eye health by your optometrist in Winnipeg, adhering to your diabetic diet and taking medications as prescribed. Worsening diabetic retinopathy may require focal laser treatment (photocoagulation) to stop leakage of fluids and blood into the eyes or scatter laser treatment, which shrinks abnormal blood vessels contributing to diabetic eye disease. If excess blood and scar tissue begins pulling on your retina, your optometrist may recommend a vitrectomy to remove fluids and scar tissue.
Macular Degeneration
Age-related macular degeneration (AMD) is a slowly progressive ocular disease managed by healthy lifestyle choices and low vision aids to improve vision. Alternately, "wet" macular degeneration is medically treatable using anti-angiogenic drugs that prevent formation of new blood vessels and stop leaking of abnormal blood vessels. Some wet AMD patients actually regain minimal loss of vision by taking these medications. If anti-angiogenic drugs do not perform as expected, your eye doctor in Winnipeg might recommend laser therapy to dissolve blood vessels contributing to wet AMD.
Cataracts
When cataracts start to interfere with your vision, you can opt for intraocular lens surgery. A commonly performed, minimally invasive procedure, IOL surgery for cataracts involves your doctor removing cataracts and replacing the eye's lens with a new lens. There are three kinds of IOLs from which to choose that accommodate refractive errors: multifocal, toric and monofocal IOLs.
Conjunctivitis (Pink Eye)
Since most pink eye infections are bacterial, your eye doctor in Winnipeg will prescribe antibiotic ointments or eye drops to help heal the infection. No treatment exists for viral conjunctivitis, which usually clears up by itself as the infection runs its course within seven to 14 days. If the herpes simplex virus is found to be the cause of your pink eye, antiviral medications may be prescribed to expedite healing.
Refractive Errors
A refractive error is the technical term for nearsightedness, farsightedness and astigmatism. Corrective lenses--either eyeglasses or contacts--are the standard treatment for improving vision affected by a refractive error.
If you think you may be suffering an ocular disease, please schedule an appointment with a Winnipeg optometrist today by calling Westwood Optical Family Eye Care at (204) 837-2020.