Family Eye Care From Our Optometrist in Winnipeg
At Westwood Optical Family Eye Care, our optometrist in Winnipeg and the rest of our optometry team provides eye and vision care for all ages. With several experienced and knowledgeable optometrists on-staff, we have been providing comprehensive eye care to the surrounding area for more than 30 years. We provide diagnosis, treatment, and management of any number of eye diseases and conditions. One of the more common conditions we treat is that of computer vision syndrome.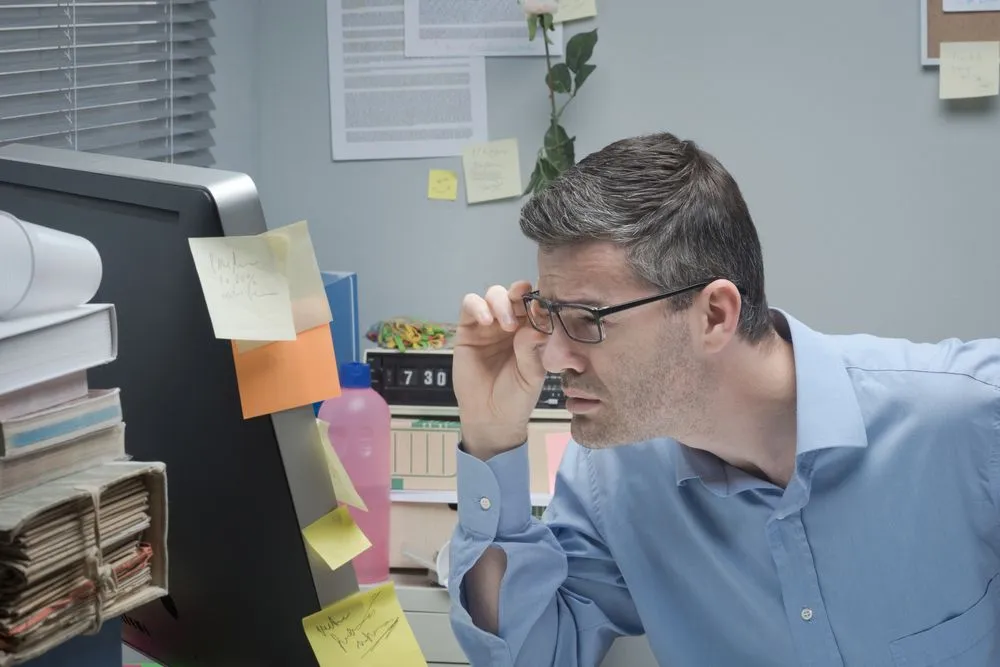 Understanding Computer Vision Syndrome
Specifically, computer vision syndrome refers to a condition where the eyes become gradually damaged by exposure to blue light over time. Blue light is the type of light emitted from electronic screens, such as smartphones and computer screens. Over time, the blue light exposure can cause the vision to deteriorate, especially among those who work desk jobs or who otherwise spend a lot of time in front of a screen each day. People who suffer from computer vision syndrome may also have other symptoms, such as:
Headaches or migraines
Dry or irritated eyes
General eye discomfort
The specific symptoms associated with computer vision syndrome can vary greatly from one person to the next, so diagnosing computer vision syndrome will require a consultation and evaluation of your symptoms with our eye doctor in Winnipeg. Typically, we can accurately diagnose instances of computer vision syndrome based on a physical eye examination and review of your symptoms.
Treatment Options From Our Winnipeg Eye Doctor
If you are suffering from computer vision syndrome, there are potential treatment options available from our Winnipeg eye doctor. One of the most common treatments we recommend is that of being fitted for a pair of blue-light blocking eye glasses. These can be made in both prescription and non-prescription lenses, and are designed to block out blue light just as a pair of sunglasses would block UVA and UVB light from reaching your eyes. These should be worn at all times while working in front of a screen and can help to protect your eyes and vision from further deterioration.
In addition to treatment with these anti-glare computer glasses, our eye doctor in Winnipeg may also recommend some changes to your work or lifestyle habits. While it may not be possible to reduce the amount of time you spend in front of a screen each day, we may recommend following the "20-20-20" rule while working. This means taking a 20-second break every 20 minutes to give your eyes a rest and focus on an object approximately 20 feet away from you. This can make a huge difference in managing computer vision syndrome and its symptoms.
If you're suffering from symptoms of computer vision syndrome, schedule an appointment with our Winnipeg optometrist today by calling Westwood Optical Family Eye Care at (204) 837-2020. We're open six days a week, including most Saturdays, to work with your busy schedule!